Pakistan car bomb kills soldier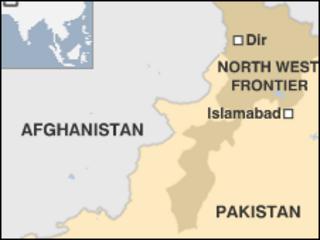 A soldier was killed when a suicide car bomber shot at guards and detonated explosives at the gate of a paramilitary base in Pakistan.
The attack took place in Timargarah town in the north-western Lower Dir district on the Afghan border.
Thirteen people, including 12 soldiers, were wounded in the attack.
Pakistan's army launched an operation against militants in Lower Dir in April 2009 and declared victory less than a month later.
But sporadic violence still occurs.
In February, at least 10 people - including three US soldiers - were killed in a blast in Dir.