China jails US geologist for stealing state secrets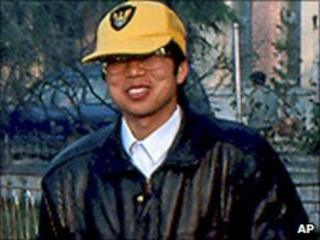 A Chinese-born American geologist has been sentenced to eight years in jail in China for stealing state secrets.
Xue Feng, 44, was detained in 2007 after negotiating the sale of an oil industry database to his employers, an American consultancy company.
Mr Xue said the information he had acquired about China's oil industry was publicly available. He claimed he had been tortured while in detention.
The US embassy said it was "dismayed" and called for his immediate release.
The jail term handed down was described by his lawyer as "very heavy". Mr Xue was also fined 200,000 yuan (£19,500; $30,000).
Mr Xue's crime was to arrange the sale of an openly available database about China's largely state-controlled oil industry to his US consulting firm IHS Energy, now known as IHS inc.
The geologist has claimed that interrogators burned his arms with cigarettes and hit him on the head with an ashtray.
The US Ambassador to China, Jon Huntsman, was at court for the sentencing, in a show of high-level US concern over the case.
The embassy later issued a statement saying it was dismayed and urged China to grant Mr Xue "humanitarian release and immediately deport him".
Three Chinese nationals were also sentenced for illegally providing intelligence abroad.
Li Yongbo was sentenced to six years in jail, and Chen Mengjin and Li Dongxu were both given two-and-a-half-year sentences.
The BBC's Damian Grammaticas in Beijing says that after this case foreign businesses in China are likely to tread even more warily when dealing with information about state firms.
Draft regulations released by China's government earlier this year defined business information held by state firms as state secrets.
Legal observers have also voiced concern that China's courts are ignoring legal procedures when dealing with sensitive cases.
In Xue Feng's case the two-and-a-half-years it has taken to reach a verdict they say breaches China's own legal time limits.