Man 'sorry' over bar brawl death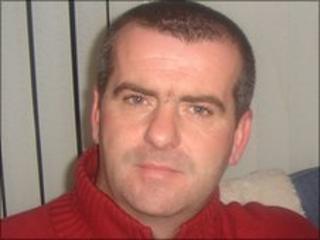 A 19-year-old man has appeared in court charged with the manslaughter of a man in County Londonderry on Saturday.
Gary Butcher, 39, died following a disturbance at a bar on the Seacoast Road near Limavady.
Sean William Doherty, of Limestone Road, Limavady, was released from Londonderry Magistrates Court on £5,000 bail.
The court heard when the charge was put to him he said: "I am so sorry. This was a tragic accident."
A defence solicitor said Mr Doherty had thrown one punch and Mr Butcher fell and hit his head on a wall.
When interviewed by police, Mr Doherty said this was to prevent a row between the deceased and his father.
The court heard that the Doherty and Butcher families had been in dispute over a land deal
On bailing Mr Doherty, District Judge Barney McElholm said it was a "sad and tragic incident".
He is due to appear in court again on 16 August and while on bail is not to enter the Magilligan area.