Child prisoner manual to be revealed after CRAE request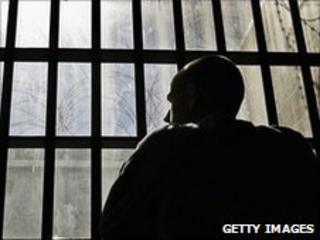 A secret manual detailing how force can be used to restrain child prisoners is to be made public for the first time.
The document describes "distraction" techniques - which deliberately inflict pain to control young prisoners.
Its release came after the Children's Rights Alliance for England (CRAE) persuaded the Information Commissioner it should be in the public domain.
A Ministry of Justice spokesman said restraint was only ever used as a last resort.
But Carolyne Willow, CRAE's national co-ordinator, said: "The Ministry of Justice have had six long years to bring everything out into the open.
'Last resort'
"Until now, we've seen a compulsive reliance on secrecy and an absolute failure to face up publicly to the disgraceful and unlawful treatment of children the state officially describes as vulnerable."
The group is calling for an independent judicial inquiry to examine the regimes at child prisons going back to 1998.
A Ministry of Justice spokesman said: "For people under 18, the use of restraint is a last resort.
"But where young people's behaviour puts themselves or others at serious risk, staff need to be able to intervene effectively to protect the safety of all involved."