Electricity restored after high winds hit power lines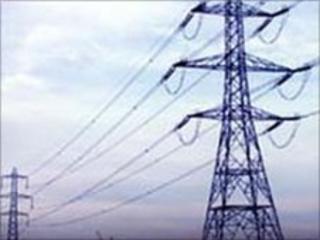 Electricity has been restored to more than 10,000 homes across Northern Ireland after high winds brought down power lines on Sunday.
The worst affected areas were Ballymena, Campsie, Downpatrick, Dungannon and Enniskillen.
Winds of up to 70mph brought down tree branches which damaged power lines.
Electricity was restored to most homes by late on Sunday, and NIE engineers worked through the night to reconnect about 750 customers.