Four bailed over Tunbridge Wells Post Office van raid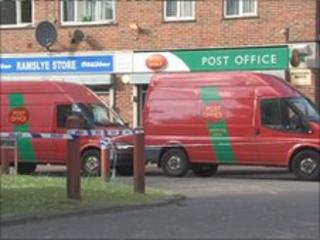 Three men and a woman arrested over the robbery of a Post Office van in Kent have been released on bail.
The driver of the van was threatened in the raid in Summer Vale Road, in Tunbridge Wells, on Friday afternoon before cash was stolen.
A car linked to the robbery was later found abandoned and set alight in Fir Tree Road, off Major Yorks Road.
Police have urged anyone who saw the silver Ford Fusion - GF07 NKS - shortly after 1435 BST to contact them.