Guernsey volunteers wanted for coastal clean up events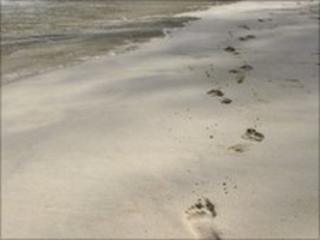 Volunteers are being asked to help clean up Guernsey's coastline ahead of the school summer holidays.
The States Environment Department has organised four events as part of the International Year of Biodiversity.
Particular emphasis is being put on the removal of plastic rubbish from beaches which can take hundreds of years to degrade.
They are seen as the most hazardous form of litter in the sea.
Gloves and sacks
The clean-up should also provide a better habitat for sea birds, particularly waders such as Oyster Catchers, Dunlin and Curlew.
Environment Minister Peter Sirett said coastal litter was on the increase with every tide bringing unwanted debris to the island's shores.
"All we should ever be leaving behind us are our footprints in the sand," he said.
Families, companies, schools and voluntary organisations are being invited to get involved by helping to remove litter from their favourite bit of coastline.
All people are asked to bring with them are sturdy gloves and plastic sacks.
The weekend events are being held on 10 and 11 July and 17 and 18 July.