Scarborough university campus gets £2.4m revamp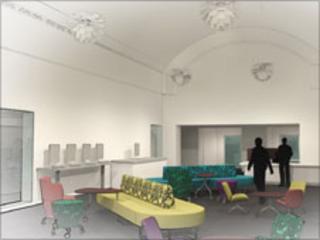 The Scarborough campus of the University of Hull is to get a £2.4m revamp during the summer holidays.
The library, teaching rooms and student accommodation are being improved.
The university said timing for the development was "very challenging", but it was confident the work would be finished by September.
Thousands of books from the library have been moved temporarily to the Hull campus so students can still access course materials over the summer.
Disabled access to the library is also being improved.
Dr Craig Gaskill, dean of the campus, said: "The redevelopment will also highlight some of the period features of the rooms, such as beautiful fireplaces and windows, which formed part of the original building that is celebrating its centenary this year."
The project plans will be on display at the campus open day on 10 July.