Missing Durham mental health patient search continues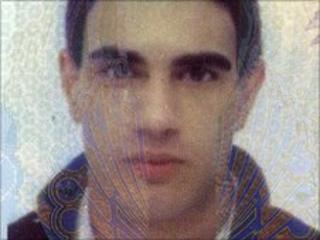 A photograph of a mental health patient who absconded from a hospital in County Durham, has been released to aid the search to find him.
Nicholas Steven Parker, 25, was being transferred from Lancaster Road hospital, Witton Gilbert, to another location at about 1415 BST on Saturday.
Durham Police said he could be a danger to the public if he does not receive medication.
Mr Parker ran off in the direction of Trout's Lane.
He evaded efforts by staff to restrain him.
The 25-year-old, originally from Scarborough, was due to receive treatment for number of conditions and is not believed to have medication with him.
He is described as having cropped dark hair and of a slim build. He was wearing a blue jumper, a brown baseball cap and blue jeans.