Motorist injured as high winds bring down tree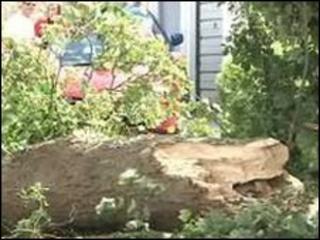 A motorist in County Fermanagh has had a lucky escape after high winds caused part of a tree to crash onto his car.
The incident happened as the man was driving along the Castlecoole Road, Enniskillen, at about 1230 BST on Sunday.
A large branch crashed into electricity cables and blocked the road leaving homes in the area without power.
The man has been taken to the Erne Hospital but he is not thought to be badly hurt.