Watching Hillary and the State Department - by tweet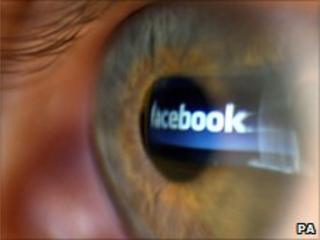 If you want to know where Hillary Clinton is today, no need to watch the evening news or read the papers.
The US State Department's official Twitter account, @statedept, will keep you informed with timely tweets.
It will tell you what country she's in (Poland), what she's up to (signing a missile defence agreement), and who she's been speaking to (former Australian PM Kevin Rudd, by telephone).
Still want to know more?
You can check out the State Department's blog, sign up to its Facebook page, and watch behind-the-scenes videos.
Maybe you'd like to check out the interactive travel map, or follow the tweets of the various US embassies...
You get the picture. The department has embraced social media as a tool for diplomacy for the 21st century, with the strong backing of the Secretary of State herself.
America's diplomats are trying to get the message out directly to the target audience, engaging with younger, tech-savvy audiences around the world in the hope of improving perceptions of the US.
Raising Washington eyebrows
But, like other bureaucracies and organisations, it is also feeling its way along the digital highway and finding out its pitfalls, as demonstrated by a recent episode involving two of the department's top tweeters.
Alec Ross, Hillary Clinton's senior advisor for technology, and Jared Cohen, from the office of policy planning, last month led a delegation of Silicon valley companies to Syria - one of only four countries still listed by the US as a state sponsor of terrorism.
The visit was billed as an opportunity to engage with Damascus on a different level and attempt to introduce into an authoritarian country new technologies that could help its people connect further with the outside word.
But when Cohen sent a tweet to share his amazement about having a great "frappuccino" in Syria, it raised a few eyebrows and questions back in Washington.
The frivolity of the tweet made some wonder whether this was the right tone to strike in a diplomatic conversation with a country that has not had an American ambassador since 2005.
There was also a tweet about a challenge to a cake-eating contest with a Syrian minister.
The debate between opponents and supporters of engagement with Syria was fuelled by the politics. But it was also driven by attitudes towards Twitter.
"Most of the criticism came from people who don't understand the platform," said Sheldon Himelfarb, an expert on technology and diplomacy at the United States Institute for Peace (USIP).
"There are many people who are there precisely because they feel connected to the tweeter, not because they're going to get useful or valuable information but also to connect with the individual as an individual."
Ross, 38, and Cohen, 28 have around 300,000 followers each, and often send out less serious tweets about dinner plans or anticipation before a TV series premiere.
The State Department's official Twitter account, which prefers more fact-based tweets, has around 20,000 followers, while the State Department's spokesman, PJ Crowley, has just under 3,000.
Ross and Cohen did use their Syria visit to tweet on more substantial issues.
They included: "We have raised the issue of blocked websites in each of our TechDel meetings in Syria" and: "Syria techdel demonstrated a whole of society engagement that led to dialogue b/t/w govt, academia, private sector, and civil society."
The delegation also met Syrian President Bashar Assad to tell him that US companies would invest more in his country if it stopped blocking social media websites such as Facebook and YouTube and did more to protect intellectual property.
Even though their mission was sanctioned at the highest level, the immediacy of Twitter exposes any weaknesses in the approach during a delicate mission.
Policy 'evolving'
Although Cohen has written a book based on his travels around the Middle East, the coffee tweet seemed to suggest a certain lack of knowledge about the region. Why would Syria not have great frappucinos?
And can two tech gurus really bring change to a country like Syria?
Ross insisted they went to Damascus with eyes wide open. "We are realists, we are not naive. Progress in Syria is arrived at incrementally, at best. We are hopeful but not naive," he said.
The State Department issued rules and guidelines about the use of social media only two weeks ago. For now anyone in the building can tweet about their work; the tweets are not monitored systematically but members of staff are urged to use social media "intelligently", according to PJ Crowley.
"We're still learning how to apply these rules individually and collectively, and our policy will evolve," Mr Crowley said.
As a comparison, the British Foreign Office and embassies have official Twitter accounts as institutions. Individual British diplomats do not tweet about work.
Foreign Secretary William Hague uses Twitter, as did David Miliband before him. British diplomats blog on official websites maintained by the Foreign Office or their embassies, in the same way as at the State Department.
Mr Ross does not believe that social media pose greater challenges than traditional forms of public diplomacy.
"Our embassies send thousands of tweets. If, over the course of a year, fewer than half a dozen cause hiccups that's pretty darn good," he said. "It's riskier to go on TV and do a live interview. Any form of media comes with a level of risk."
The advantage of social media is the reach it has, not just in numbers but in type of audience.
"This is the brave new world of public diplomacy," said Mr Himelfarb. "It brings us engagement with different people than we've engaged with before. It is an opportunity to engage with the next generation of peace builders. And that's really valuable."
But it remains difficult to quantify the benefits of conducting public diplomacy through social media. The reach may be wider but the impact and benefit are still unknown.
Critics, for example, doubt how widespread Iran's Twitter revolution actually was. And while the frappuccino tweet may have started a debate in Washington, back in Damascus it was a tempest that went mostly unnoticed.