Sussex inquiry into mother and child deaths continues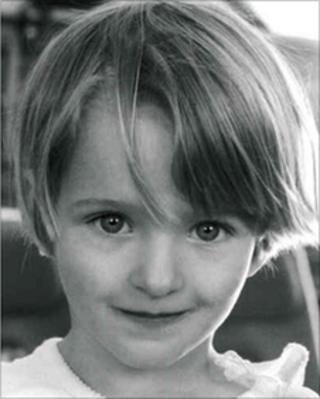 A woman threw herself off cliffs at almost exactly the same time as her four-year-old daughter's body was found at the family home, police have said.
Police in Sussex are investigating the circumstances surrounding the deaths of the girl and her 40-year-old mother.
Cathy Madden was found at the bottom of the Seven Sisters cliffs, near Birling Gap, Eastbourne, on Saturday.
The body of her daughter, Keira, was found in Roundle Avenue, Felpham, Bognor, at about the same time.
Mrs Madden was being talked to by counsellors before falling to her death.
A Sussex Police spokeswoman said: "It was almost simultaneous that [police officers] were entering the property as she fell off the cliff."
Police have said they are not looking for anyone else over the death of Keira.
Detective Chief Inspector Nick Sloan, of Sussex Police, said Mrs Madden had been going through a divorce from her husband Steven, a self-employed computer expert who lives and works in Germany.
Mr Madden would come back to the UK every three weeks for his access visits to Keira.
Ch Insp Sloan added: "This is a very difficult time for family members and I would please ask the media to respect their privacy whilst officers and staff carry out their investigations.
"The father is devastated by what has happened. This appears to be a tragic series of events."
Car clue
Police said a post-mortem examination on the body of Keira had been inconclusive and they were awaiting the results of toxicology tests to establish a cause of death.
The body of her mother was found on the beach at Birling Gap at about 1430 BST.
Police seeking the owner of a car found at the top of the cliff then entered the house in Felpham, where the body of Keira was found in a bedroom.
Neighbour Steve Hill said that he had seen the mother and daughter just days before they died.
He said: "I only knew them to say hello to in passing. They just seemed like a normal family.
"It's terrible for this to happen to a child."
Friends have been leaving flowers in memory of Keira outside the home.
A note on one tribute read, "A little sweetie who will always be remembered", while another said, "Keira, Gone too soon. Rest in peace little angel".