Police renew appeal over Teesside woodland murder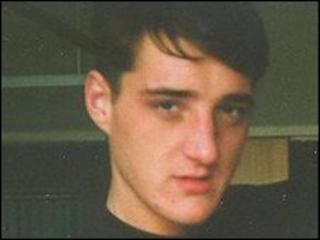 Police have renewed their appeal for information surrounding the murder of a Teesside father in 2003.
Darren Manders' body was found under logs in woodland known as Starvation Clump in Nunthorpe on 2 July, four weeks after he went missing.
A post-mortem examination showed the 31-year-old father-of-three from Middlesbrough died of head injuries.
Two people were arrested at the time in connection with the incident but released without charge.
Mr Manders' parents Terry and Lesley have said life has been a "living hell" for the family since the murder.
Mr Manders left three sons - the youngest Spencer was born just a few months after his murder.
Terry Manders said: "It never leaves your head. We have just told Spencer that some bad people hurt his dad. We haven't gone into details.
"Whoever has done this could do it again and i wouldn't wish that on anybody."
Mrs Manders added: "We think about Darren minute-by-minute every day.
"Someone somewhere knows what happened to Darren.
"I can understand some people are frightened to come forward. But if we can find who did this we can put them away for a long time so they won't ever hurt another person."
Det Supt Gordon Lang, of Cleveland Police, said: "This case will remain open until those responsible are brought to justice.
"Spencer was born after Darren died, the bright seven-year-old who could have brought so much joy to his life has missed out on not knowing his father. And his two other sons, Lee and Jason have also been left without their father.
"The very least they deserve is to know why Darren died and who was responsible."
Mr Manders' body was so badly decomposed when it was discovered by dog walkers that it had to be identified by a palm print.