Eight rescued from sinking boat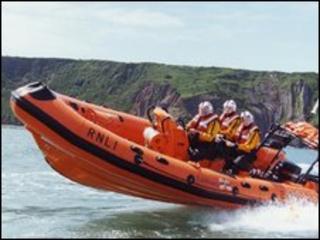 Eight people have been rescued from a stricken leisure motor-boat near Blackhead Lighthouse on the northern shores of Belfast Lough.
Bangor RNLI Lifeboat was launched at about 1500 BST on Saturday and sent to the craft which was flooding and in danger of sinking.
The crew of a yacht sailing close by passed wooden bungs to the boat which helped stem the leak.
Minutes later, all eight people were transferred to the lifeboat.