Cornwall 'disappointed' with free swimming axe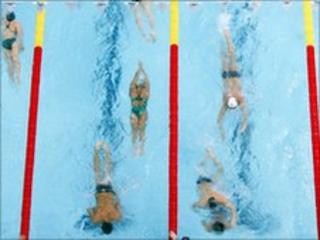 A decision to axe free swimming for children and senior citizens has been described as "disappointing" by Cornwall Council.
The scheme, which began in April last year, has been halted as part of the government's spending cuts.
It was due to run until March 2011, but will now finish at the end of July - saving an estimated £40m.
Cornwall Council said it remained committed to supporting people in leading healthy and active lifestyles.
"This news of the withdrawal of funding for the scheme is disappointing," spokeswoman Joan Symons said.
"I would encourage anyone affected by the end of the scheme to contact their local leisure centre to find out about other opportunities to keep fit and well."