Scottish plans to strengthen US economic links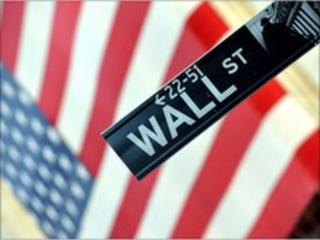 Plans to strengthen Scotland's relationships with the US have been unveiled by ministers to mark American independence day.
The Scottish government said it wanted to maximise the economic opportunities offered by the US market.
US congressman Mike McIntyre welcomed the move to build on the "strong and deep bond" between the nations.
But Labour has accused the SNP government of spending taxpayers' money on "another vanity project".
The plan's three objectives include bringing a "sharper economic growth focus" to the promotion of Scotland in the US.
Other aims include creating conditions for people to live, visit, work and invest in Scotland and managing the country's reputation as a "distinctive global identity".
Closer collaboration
According to the government, the US is Scotland's single largest overseas market for exports, which added up to £3.1bn in 2008.
The US also sends more visitors to Scotland than any other overseas country, with 340,000 trips in 2008 worth about £260m to the economy.
However, last year the decision to release the man convicted of carrying out the Lockerbie bombing caused controversy on both sides of the Atlantic.
US President Barack Obama called the freeing of Abdelbaset Ali al-Megrahi "a mistake" and some critics urged Americans to boycott Scottish goods.
Minister for Culture and External Affairs Fiona Hyslop said the government had worked hard over the past two years to ensure engagement with the US was more "strategic and business focused".
"This refreshed plan will bring an even sharper economic focus to our work," she said.
"Closer collaboration between the Scottish government, its agencies and partners in the USA, focusing on the three strategic objectives, is key to creating a more successful country with opportunities for all of Scotland to flourish."
Mr McIntyre, co-chairman of the Friends of Scotland Caucus in the House of Representatives, said: "Scotland's friendship remains important to America, and this new plan lays out objectives that stand to be mutually beneficial."
But Labour's constitutional affairs spokeswoman Pauline McNeill said: "It appears from this plan that after unsuccessfully trying to promote independence in Scotland for years the SNP will now try and persuade Americans instead.
"Again this is an example - like the so-called National Conversation - where the SNP are spending taxpayers' money on their own vanity projects instead of putting Scotland's business and tourism potential first."