Three arrested over Helford outboard motor thefts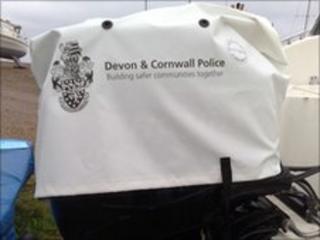 Police in Cornwall have helped to uncover a gang suspected of stealing marine equipment in UK ports.
Outboard motors were recovered after officers tracked vehicles using automatic number-plate recognition technology.
Three eastern European men were arrested in Staffordshire on suspicion of stealing the motors from the River Helford.
The men are also wanted in connection with marine thefts in Wales.
Crime reduction
Meanwhile police officers in Falmouth are working with local harbour masters and harbour commissioners on joint marine crime prevention patrols of the coastline.
A police spokesman said Boat Watch, which was introduced in July last year by the rural neighbourhood policing team in Falmouth, has reduced crime in the port by 40%.
Devon and Cornwall Police have theft prevention kits to help boat owners protect outboard motors, which can fetch up to £10,000.
The kits contain special marking equipment and a Devon and Cornwall Police motor cover.