Iceland holds talks with UK and Netherlands on Icesave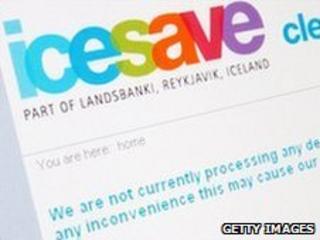 Officials from Iceland, the Netherlands and the UK have held two days of talks in Iceland's capital Reykjavik over the settlement of a £2.3bn banking dispute.
The money was lost in Iceland's banking crash in 2008, when British and Dutch depositors were affected after the Icesave bank collapsed.
The latest talks, on hold due to elections in the UK and Netherlands, were the first since March.
It is hoped that further talks can be held at the end of the summer.
Iceland has said it will honour its commitments, but the nation's voters rejected an agreement at a referendum in March.
The UK government, which ensured that UK depositors were reimbursed in full, has indicated it is prepared to block Iceland's accession to the European Union unless the dispute is sorted out.