Shots fired at Crossmaglen police station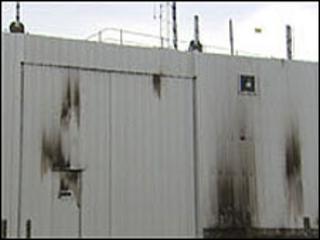 Shots have been fired at Crossmaglen police station in south Armagh.
A police spokeswoman said the incident happened shortly before 2300 BST on Friday. There are no reports of any injuries.
Police have appealed for anyone with information about the attack to contact them.
Dissident republicans said they were behind two similar attacks in December and January.
SDLP assembly member Dominic Bradley condemned those responsible.
"People in Crossmaglen are fed up with this type of activity which is becoming all too common of an occurrence," he said.
"Those responsible for this attack are stuck in the past, have nothing positive to offer this area and need to move on so that we can all live in a prosperous, safe society."