Newtownbutler man fails in loyalist band march appeal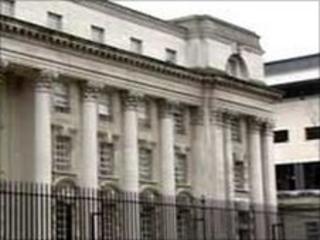 A High Court judge has dismissed a last-minute challenge to a loyalist flute band parade in a mainly nationalist County Fermanagh village.
A resident sought a judicial review of the lack of restrictions placed by the Parades Commission on Friday's Newtownbutler Border Defenders parade.
His lawyers said up to 500 bandsmen and 500 followers could attend the parade.
Mr Justice Treacy dismissed the application on the basis of the delay in bringing it.
Following the judge's ruling, the applicant's solicitor said conditions had been imposed on previous parades in the village.
"The Parades Commission decided not to review it, so he had no other option but to seek a judicial review," he added.