Three guilty of 'mistaken identity' murder in Hackney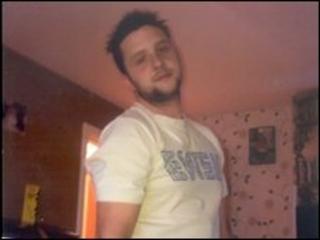 Three teenagers have been convicted of murdering a father-of-three who was shot dead in a case of mistaken identity in Hackney, east London.
Eddie Thompson, 29, was killed as he sat in his car at traffic lights.
But the intended victim of the killing was in the back of the vehicle, the Old Bailey heard.
Kieron Lawrence, 19, of Walthamstow, east London; Kallum Morris, 19, of Hackney; and Paul Stoby, 18, also of Hackney will be sentenced on 23 July.
It was not known if Stoby or Lawrence pulled the trigger but all three were "in it together", prosecution QC Aftab Jafferjee had told the court.
Judge Peter Rook described the crime as grave and said he would be setting minimum prison terms for the three.
"Because of the nature of this offence, that will be a very long time," he told them.
After he was convicted, Lawrence reacted violently and protested his innocence.
He had to be dragged from the dock and at the same time, screams were heard from the public gallery.