Open verdict following Telford house fire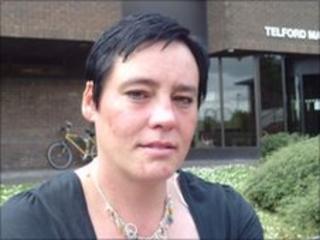 An open verdict has been recorded at an inquest into the death of a Shropshire man who died after a house fire.
Adrian Hemming, 37, died after the blaze in June 2009 in Sunderland Drive, Leegomery, Telford. He was covered in flammable liquid.
His partner Andrea Partington and her two children were rescued.
Speaking after the inquest at Telford Magistrates' Court, police said four neighbours were being put forward for bravery awards for helping the rescue.
'Unbelievable bravery'
Coroner John Ellery praised the bravery of the neighbours and firefighters and offered his condolences to friends and family.
Mrs Partington and other family members have also thanked neighbours for their efforts to save her and the two children.
The inquest heard from investigators who said they believed the fire was started with petrol.
Speaking after the inquest, Det Sgt Billy Scott, from West Mercia Police, said there was "unbelievable bravery" from the community and people passing by in vehicles.
He said: "They did all they could prior to the fire brigade, ambulance and ourselves arriving.
"As a result their actions saved undoubtedly the three lives that were saved that night.
"[As for the] people that did go into the fire and did save Andrea and the two children, I will be putting them forward now for the Royal Humane Society award."
Investigators have said they were unable to say how Mr Hemming came to be covered in liquid they believe was petrol and how it was ignited.
Mr Hemming, who died in hospital, suffered 90% burns, the inquest has been told.
Mrs Partington has told the inquest she remembered nothing of the fire.
Speaking after the inquest, Mrs Partington, 36, said: "I would like to say my utmost and sincerest from the bottom of my heart thank you to all the people who were there and helped and assisted in every way they could.
"[People] put their own lives in danger basically to save myself and my children and to do their best for Adrian too."