Minister concerned at school weather closures in Wales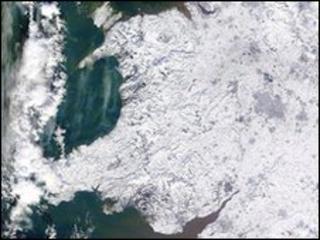 Education Minister Leighton Andrews says both he and pupils' parents are concerned at the number of school days lost to weather in Wales last winter.
One in 10 primary and secondary schools across Wales were closed for more than a week due to the extreme weather, figures compiled by the Welsh Assembly Government show.
The Welsh Local Government Association said closures were a "last resort".
More than half of Wales' 1,800 schools were closed on two separate occasions.
On average, schools lost four days to the extreme weather conditions.
The figures show that 95 schools, mainly in Anglesey and Pembrokeshire, did not close at all.
Mr Andrews said: "The extreme weather experienced in Wales last year caused a lot of disruption and many schools shut.
"Although this kind of weather is relatively rare in Wales, parents and I are concerned about the number of days of schooling children and young people lost.
"It is important that our schools are open for the business of teaching and learning."
A spokesperson for the Welsh Local Government Association (WLGA) said: "Whilst the decision to close a school is never an easy one and takes many factors into account, the top priority of all councils and schools in Wales is the safety and welfare of children and staff."
"Weather conditions of this severity and duration are rare in Wales and when they do occur school closures are a last resort. The WLGA is in discussion with the assembly government on this matter."
According to the figures, one in five special schools were closed for seven days or more, with Blaenau Gwent's only special school closing for 10.5 days, the longest closure of any school in Wales.
A total of 71% of primary schools and 72% of secondary schools in Wales were closed for at least two days.
The extreme weather hit much of the UK in January, with much of the country covered in snow. On 6 January more than 1,000 schools in Wales were closed.
The figures reveal a great regional difference in the impact of the weather on school closures in Wales.
In Pembroke just 22% of primary schools were closed for two days or more, while in the Vale of Glamorgan, Rhondda Cynon Taf, Merthyr Tydfil, Torfaen, Newport and Cardiff, 90% to 99% of schools were affected.
The figures were supplied to the assembly by local authorities. Caerphilly and Carmarthen said they were unable to provide the information, while Gwynedd was only available to provide data for secondary and special schools.