Oxford Brookes student jailed over false rape claim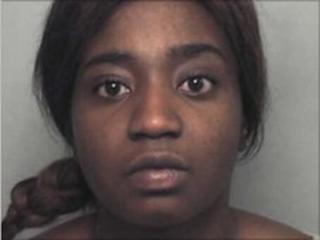 An Oxford Brookes student who lied about being raped to get a deadline extended has been sentenced to 18 months in prison.
Temitopay Adenugba, 24, of John Gain Way, Headington, claimed she had been attacked by a cleaner in her halls of residence in May 2009.
Adenugba admitted perverting the course of justice at an earlier hearing.
Her defence team told Oxford Crown Court she had made the claims when feeling anxious about her coursework.
Adenugba told police a cleaner had used a key to access her room and forced himself upon her.
Police found the cleaner had not had the keys and believed his denials.
The court heard it was not the first time she had made false allegations of sexual offences.
'Malicious allegations'
Mr Matthew Walsh told the court that in the late 1990s she had made allegations in relation to her stepfather and that she had made a complaint about a previous partner in September 2006.
Mr Walter Scott, for the defendant, said at the time of the allegations against the cleaner the defendant "wasn't coping at college, was on the verge of a mental health breakdown and had made them to get time to extend her coursework deadline".
Mr Recorder Singh QC called them "malicious allegations" which had had a "detrimental and stressful impact" on the victim at work.
Sentencing, he told Adenugba the pressure of her studies were "no excuse for making such serious allegations".
Outside court, Det Ch Insp Colin Paine, from Thames Valley Police, said: "We will do all that we can to support women who have been raped and what's a great shame about this is it's taken up so much police time and resources in investigating this complaint, time that could've been spent investigating genuine allegations."