Poll-topping cricket author was NI university boss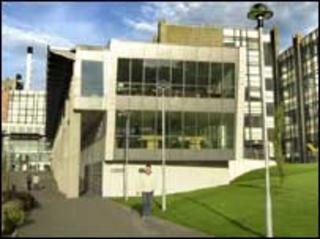 Fresh light has been shed on Northern Ireland's place in the canon of cricket literature following the results of a poll by a leading sports magazine.
The Wisden Cricketer set out to find the best 10 cricket books ever published for its July edition and the work of a former University of Ulster vice-chancellor has clinched top spot.
Sir Derek Birley wrote his book The Willow Wand in 1979 when he was rector of the then Ulster Polytechnic in Jordanstown.
It has finished ahead of iconic cricket books including CLR James' Beyond A Boundary and Mike Brearley's The Art of Captaincy in the poll which was compiled from the views of a host of luminaries such as Sir Michael Parkinson, Christopher Martin-Jenkins and Mark Nicholas.
Other famous cricket writers put in the shade include Sir Neville Cardus and John Arlott.
Upon its publication, Arlott described The Willow Wand as "witty, scholarly, readable and thought-provoking".
In his review of the book for this month's edition of The Wisden Cricketer, Australian journalist Gideon Haigh says it continues to enjoy an "exalted reputation".
He said Birley had poured "a lifetime's learning and enthusiasm into his survey, and the effect was bracing and salutary".
"Birley thought that cricket would need a 'new and more astringent literature' if it was to survive; he provided a sterling example," he adds.
Birley spent two decades in Northern Ireland after taking the post of rector at the Ulster College in 1970. He was later vice-chancellor of the University of Ulster from 1984 until 1991.
The Yorkshireman and Cambridge graduate, died in 2002 at the age of 75.
He won the William Hill Sports Book of the Year in 1999 for his book A Social History of English Cricket.