Opening of Weston's Grand Pier is delayed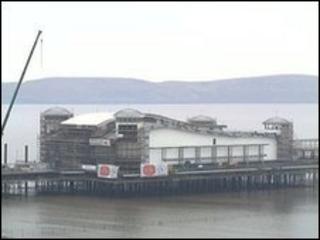 The opening of Weston-super-Mare's Grand Pier looks set to be delayed until August.
The pier was expected to be opened later this month, but there have been delays in fitting out the new pavilion.
Talks between the owners and the contractors will take place over the weekend to discuss a revised opening date, a spokesman said.
The last pavilion was destroyed by a fire in July 2008, thought to have been caused by an electrical fault.
There have already been delays to building the pier's showpiece observation tower which is not expected to be in place until 2011.
More than 700 people applied for 250 jobs which will be created when the pier opens.