Devon town power surge damage assessed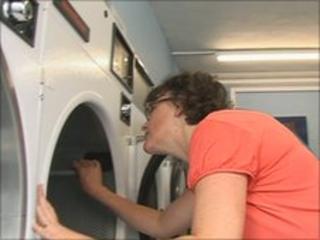 Households and businesses in south Devon are estimating the damage caused to electrical equipment after a fault at a sub-station caused a power surge.
Hundreds of appliances in Bovey Tracey are believed to have been damaged or broken after the surge on Wednesday.
Western Power Distribution said the fault had been fixed and the problem should not happen again.
The company said it had also asked loss adjustors to weigh up costs of replacing damaged goods.
'Electrics went up'
About 180 households and businesses in the town were affected by the fault.
In some commercial premises, the impact of the surge was felt very strongly.
Launderette owner Adele Draper said: "It was almost like standing in the middle of a catastrophe.
"All the washing machines got very hot and switched themselves off, and all the dryers made a dreadful stench as the electrics went up."
Loss adjustors said they were working to establish the extent of losses, not only of appliances, but also to potential loss of local trade.
David Turner of SLS Chartered Loss Adjustors said: "There is potential for an impact on trade and loss of business.
"We're here to help them assess what the extent of that loss is and arrange for appropriate compensation to be made."