Cornwall Council pension pot sees £500m deficit rise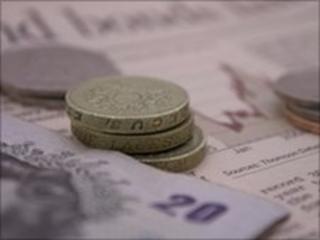 A projected deficit in Cornwall Council's pension fund has increased by £569m in a year to a total of £872m, senior officials have confirmed.
The council said it was reassuring staff that the increase was "a blip" and as a result of a theoretical calculation, not actual debt.
It added that it was partly explained by the change to unitary status and changes in accounting rules.
Unions said they would defend members' pensions if any changes were proposed.
'Absolutely secure'
The authority said it had been hit by the recession, but in the long-term there was not a problem and that there was no threat to its scheme.
The council's director of resources Michael Critch said: "Existing pensioners will have no change and [for] existing members there would only be a change for future contributions that they make to the scheme.
"Anything they have earned so far would be absolutely secure and, indeed, is guaranteed by government."
The union Unison said it would work to defend its members' interests if any detrimental pension changes were proposed.
Cornwall Council came into being in April 2009, replacing the county's six previous district and borough authorities.