Judge backs social workers in Eastbourne baby care case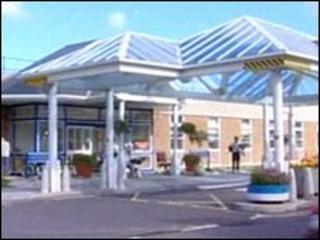 A judge has backed East Sussex social workers who took a two-month-old boy into care because of fears for his safety which later proved groundless.
The baby was taken into Eastbourne District General Hospital in December 2008 when his 22-year-old mother reported he had stopped breathing.
Medical staff feared it could be a case of the mother making up an illness - once known as Munchausen's syndrome.
Mr Justice Hedley ruled it was not right to criticise the social workers.
The baby was taken into foster care after the mother said she wanted to take him home from hospital.
Mother and child were reunited two days later after she agreed to go into a mother-and-baby unit - where it was found she was capable of looking after him. Proceedings were discontinued.
Public concerns
The mother, identified at the Appeal Court in London as "A", had sued Sussex Police and East Sussex County Council (ESCC) for damages.
The case was unsuccessful but she appealed against the ruling.
Dismissing the appeal, the judge said he sympathised with the mother, but child protection carried the risk of taking unnecessary action which distressed parents.
"There has been for some time heightened public concerns about child protection," he said.
"It is not right to criticise ESCC for taking what with the benefit of hindsight might appear an unduly cautious or even heavy approach.
"Social workers in these situations are in a very difficult place.
"If they take no action and something goes wrong, inevitable and heavy criticism will follow.
"If they take action which ultimately turns out to have been unnecessary, they will have caused distress to an already distressed parent."