Proposals over injured police officers pensions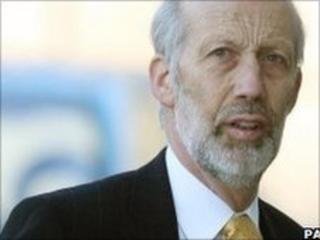 Changes are being proposed to the way pensions are paid to injured police officers.
Many former RUC officers injured during the Troubles in Northern Ireland had claimed their pensions are being withdrawn unfairly.
Nine recommendations have been made following a review which was ordered by the Northern Ireland Justice Minister, David Ford.
It is understood there are currently about 150 cases under appeal.
The Review team, jointly chaired by the Department of Justice and the Northern Ireland Policing Board, has made a total of nine recommendations.
They include:
there should be a minimum of five years between reviews of each officer's injury award;
those former officers with the most severe psychological conditions are to have their reviews put on hold;
an option of having a different doctor carry out an individual's review to the one who performed the initial assessment should be introduced.
Mr Ford instigated an urgent review of police injury pension arrangements in May.
The decision came about after a series of complaints by former officers, some of whom claimed they had been driven to attempt suicide, because of what they had to go through to keep getting their injury pension awards.
Publishing the report, Mr Ford said: "This interim report raises a number of important issues and has initially focused on the most immediate problem areas, making a number of recommendations for immediate implementation which will now be given effect.
"The review team has therefore agreed a target completion date for the final report and recommendations of the end of September 2010."
The recommendations have been welcomed by DUP Policing Board member Jimmy Spratt.