Ballylumford power station sold for £99m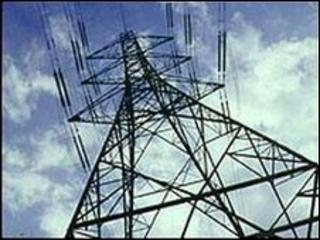 The gas-fired Ballylumford power station has been sold for £99m to the owners of Kilroot power station.
The AES Corporation said it had reached agreement to acquire Ballylumford Premier Power, a subsidiary of the BG Group.
The majority of the County Antrim plant's output is contracted to Northern Ireland Electricity.
There has been widespread speculation for some time that the power station could be sold off.
BG Group has owned Premier Power since 1992 and sells its output into the Irish Single Electricity market, both directly and via sales to NIE Energy.
It provides around 9% of the island of Ireland's demand and represents around 12% of installed Irish capacity.
The transaction is subject to license consents from the Northern Ireland Authority for Utility Regulation and the Northern Ireland Department of Enterprise, Trade and Industry, and is expected to be completed in the second half of this year.
When the deal is completed, it will mean AES will provide approximately 15% of the capacity in the Single Electricity Market .