Gift Aid gives £1bn boost for charities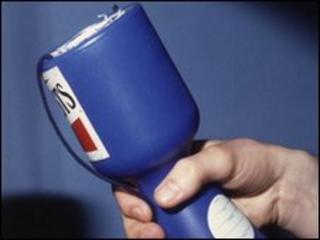 Charities have reclaimed more than £1bn in a year in Gift Aid from the taxman for the first time, figures show.
There was £1.007bn reclaimed in 2009-10 by charities as a result of people agreeing to give Gift Aid, provisional figures from HM Revenue and Customs show.
But total donations to charities have been hit by the economic downturn.
Some 62% told the Charity Commission they had suffered a drop in income, with large organisations hit hardest.
However 84% said that they were optimistic about the outlook for the next year.
'Easier'
Part of this optimism comes from the growing Gift Aid figure. This is when charities get tax relief from HMRC on donations from the public.
The amount reclaimed has risen from £751m in 2005-6 to more than £1bn now.
"It is great news that charities are getting more money than ever from Gift Aid in spite of the economic downturn," said Economic Secretary to the Treasury Justine Greening.
"I would like to thank everyone who has used Gift Aid over the last year to boost the funding for good causes. We will look to build on this success this year and we will work with the voluntary sector to make the Gift Aid system easier to use."
Such a simplification of the process would be welcomed by groups representing charities.
The UK Giving 2009 survey found that only four in 10 donors Gift Aided their donations. The reason for this is the lack of public awareness.
"We know that many hundreds of millions of potential Gift Aid still remains to be harnessed for the work of charities," said John Low, chief executive of the Charities Aid Foundation.
"With the support of the new government, perhaps it will now be possible to drive through a radical simplification of Gift Aid processing to maximise the tax recovered on charitable donations."
Paperwork
Gift Aid only applies to cash donations, not to the donation of possessions or other goods. However, many large charities have systems in place that eventually allow them to reclaim tax on goods donated to their shops.
When someone hands over an individual item or selection of items that will sell for a reasonable price, they will be asked to complete a Gift Aid form with a specific tracking number or unique donor code.
Once the item or items have been sold, and this could be a day or a month later, the charity shop will contact the donor, specify the amount that the item sold for and ask if they may Gift Aid it.
All the original donor has to do is agree to that request.