Korean oil group in bid for Dana Petroleum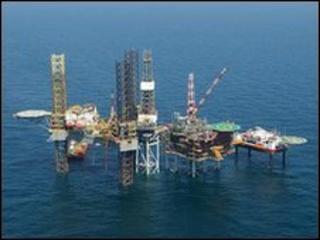 State-run Korea National Oil Corp (KNOC) has approached Dana Petroleum for a possible takeover.
Aberdeen-based Dana said on Thursday it had received a preliminary approach.
Reports have suggested KNOC is keen to acquire foreign companies to build up its oil production and has bid £1.5bn for Dana.
Dana has operations in the North Sea, Egypt and Morocco and last month agreed to buy Dutch oil firm Petro Canada Netherlands for £270m.
South Korea is among the world's top oil and gas importers and has said it is committed to increasing its production by buying foreign companies.
Last year KNOC acquired the Canadian Harvest Energy company for £1.1bn but lost out on a bid to buy the Swiss oil explorer Addax Petroleum for nearly £5bn.
Dana has proven and probable reserves of 223 million barrels of oil from 36 oil and gas fields.
The firm was forced to issue a statement to the stock exchange after sharp movements in its share price.
It said: "The board of directors of Dana notes the recent movement in the company's share price and confirms that it has received a very preliminary approach which may or may not lead to an offer for the company.
"Discussions are at a very early stage and as such there can be no certainty as to whether any offer will be forthcoming nor as to the level at which any offer might be made."
Shares in Dana rose sharply on the London stock exchange on the news of a potential bid.