Dumfries leisure centre breaks budget by £350,000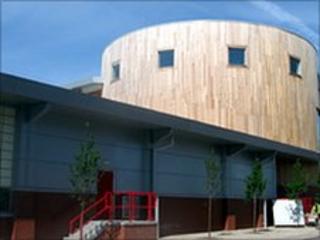 A flagship leisure centre in southern Scotland has overspent its annual budget by nearly £350,000.
The excess expenditure at the DG One complex in Dumfries has been blamed on employee costs and utility bills.
A council report said the popularity of the facility had created "additional, albeit welcome, pressures" for staff.
It added that management and workers were aware of the need for "greater control of key aspects of expenditure" to "secure the reputation" of the site.
The £17m centre opened its doors to the public in May 2008.
It was completed on budget but several months behind its original schedule.
The facility has now had more than 1,000,000 visitors since it first opened.
However, its first full financial year of operation has seen costs exceed their target budget by more than 25%.
The staffing budget has been overspent by £237,365 with one of the main reasons being a high rate of sickness absence.
Water, gas and electricity bills have also been blamed for a "budget pressure" of about £100,000.
Gross expenditure at the site was actually more than £600,000 over its spending goal but that was reduced by income levels which were significantly better than expected.