Google enters travel market with flight data purchase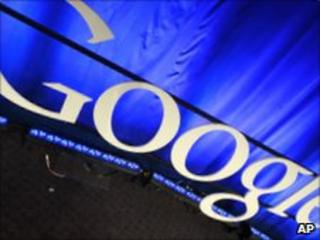 Search engine giant Google has entered the travel market after acquiring flight information firm ITA Software.
ITA provides software that organises fares, flight and journey times that are used by airlines, travel agents and flight comparison sites such as Orbitz.
Google said it may well expand the scope, enabling users to search directly for flight destinations.
Google paid $700m in cash for the US-based company, founded in 1996 by a team of MIT computer scientists.
"What we're going to do is build new flight search tools that focus on end users," said Google chief executive Eric Schmidt.
However, he said that the firm would not be selling airline tickets to consumers and that it would honour "all existing agreements that ITA has with its partners".
Those partners include some of Google's direct competitors - such as Microsoft's own flight comparison website, Bing Travel.
Other firms which had been bidding for ITA included Travelport, Expedia and Kayak, many of which are also dependent on ITA for their flight data.
A spokesman for Kayak told BBC News that, for now, they were not concerned.
"In the short term, it's not an issue, because Google said it's honouring existing agreements," he said.
However, there are fears within the travel industry that Google could have an excessive influence. Google says the acquisition is "pro-competitive" and "pro-consumer" but said regulators were likely to examine the deal.
"I would expect that it would be a significant review," said Mr Schmidt.
The Independent's travel editor, Simon Calder, told BBC News that the biggest loser may be the old legacy booking systems, should Google expand ITA's remit.
"If anything, the airline industry used a system that you could describe as the forerunner to the internet," said Mr Calder.
"The aviation industry used GDS - the Global Distribution System - for decades, because there were computers in travel agents, airports and airlines across the globe.
"Now it consolidates around Amadeus, Sabre, Galileo and World Span and these still have legacy aspects. For example, if you book a flight from London to Mexico City via Dallas, you will still have to pay $3 for each segment.
"If Google can do something to rival that, it would be very interesting and exciting.
"But, as with all things to do with Google, the issue of market domination comes up," he added.
Collision course
Google confirmed it was also working on a project that would enable users to search for hotels, with the results displayed on Google Maps. That could put put it on a collision course with firms like Expedia, Travelocity and Opodo.
Mr Calder said that while he could see merit in Google running a flight information firm, he was not convinced that it should launch a travel comparison website of its own.
"While there is great competition when it comes to transatlantic flights, from smaller airports, the choice for a passenger is more limited," he said.
"There are plenty of price comparison sites already and for someone booking flights, the system is almost perfect, so I don't see how Google is going to get a slice of that."