Hundreds of new jobs for Halewood car plant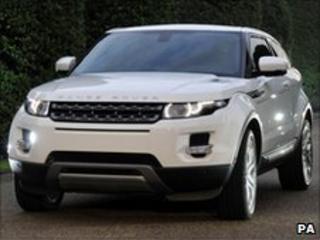 One thousand new jobs are set to be created at Jaguar Land Rover's Halewood plant on Merseyside, with the production of a new Range Rover.
The firm, based in Gaydon near Warwick, made the announcement at a party to celebrate the 40th anniversary of Range Rover in London on Thursday night.
The new vehicle - the Evoque - was also unveiled at the party. The firm says it will be the greenest Range Rover yet.
It is due to be shown to current workers at the plant later.
Speaking on Thursday night, Land Rover managing director Phil Popham said: "Today is a very special occasion for Range Rover - not only are we celebrating 40 years of the brand, we are also demonstrating our exciting future by showing the all-new Range Rover."
He said the new vehicle would be "an important step for the future continued success and growth of the brand" and would be sold in more than 160 countries.