Council reserves to save Scarborough Spa work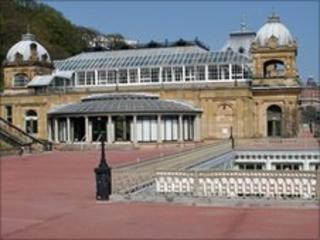 Scarborough Borough Council is planning to use up all of its reserves to ensure the refurbishment of one of the town's top entertainment venues can continue.
The scheme at The Spa had attracted £4m of funding from regional development agency (RDA) Yorkshire Forward.
Yorkshire Forward said it had to cut £800,000 from that funding after the government's decision to abolish RDAs.
Councillors will be asked on Monday to approve the use of reserves to plug the resulting funding hole.
Council 'at risk'
A council report written by Ian Anderson, head of legal and support services, said the authority hoped to recover the funding from other sources in the next financial year.
He recommended that councillors approve the plans, despite saying the use of the council's entire reserves would mean they had no available contingencies for any other projects.
Mr Anderson said the council would be expected to pay for the majority of the work during the 2010/11 financial year.
He said the cut in Yorkshire Forward's funding "places the council at risk and steps need to be taken to address that risk".
The report said an alternative option would be to cut costs by scaling back some of the refurbishment work, but this would impact on the attractiveness and future income of the venue and lead to increased running costs.