California lawmakers pay $20m to kidnap victim Dugard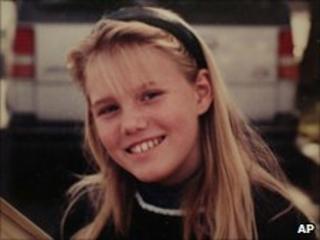 The state of California will pay $20m (£13m) to Jaycee Dugard for claims parole officers failed to do their jobs while monitoring the sexual offender who was allegedly holding her prisoner.
The lawmakers approved the settlement for Ms Dugard, who was imprisoned for nearly two decades in the backyard of suspect Phillip Garrido's home.
She bore two daughters while imprisoned before being discovered last August.
The family claimed psychological, physical and emotional damages.
The 30-year-old mother and her daughters, who were allegedly fathered by the suspected kidnapper, filed claims in February saying the three victims had remained undiscovered even though parole agents for the state Department of Corrections and Rehabilitation began supervising Mr Garrido in 1999.
He was being monitored following a previous conviction for rape and kidnap in Nevada.
Mr Garrido and his wife Nancy have pleaded not guilty to charges that they kidnapped and raped Ms Dugard.
'Damaged lives'
"It is compensation for three people for the rest of their lives who have been horribly damaged over a period of 17 or 18 years," mediator Daniel Weinstein told the Associated Press news agency.
Mr Weinstein said the money would be used to pay for therapy, ensure privacy, buy the family a home, pay for education and replace lost income.
"I can't emphasize enough that we've got to be much more prudent in terms of how we provide oversight for released prisoners in the state of California," said California State Assemblyman Ted Gaines.
Mr Weinstein said Ms Dugard's mother had also filed a claim in February with the state of California, but it had not been included in the settlement.
A bill detailing the compensation package for Ms Dugard now awaits approval from California Governor Arnold Schwarzenegger.
Ms Dugard was discovered in the suspect's backyard in August 2009, after Mr Garrido was ordered to a parole meeting by police officers whose suspicions were aroused by the behaviour of Ms Dugard's daughters, who were with him.