Quango chiefs' salaries revealed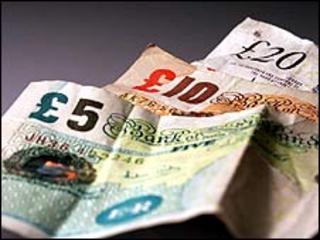 The six-figure salaries of more than 150 bosses of taxpayer-supported quangos have been published.
The highest sum listed was the £394,999 paid to Olympic Delivery Authority chief executive David Higgins.
He was one of eight senior figures at the body earning in excess of £200,000 a year.
Cabinet Office Minister Francis Maude said he hoped greater transparency would "drive pay restraint" in quangos.
"If you know what you earn is going to be disclosed you think very carefully about how it's going to look," he told the BBC News Channel.
"Obviously you need to pay people in the public sector the necessary rate to get good quality people to do really demanding jobs" but at a "time of real financial crisis" it was "important the public know what money is being spent on, to the greatest extent possible," said the minister.
Three-day week
The government has frozen public sector salaries for two years, except for people earning less than £21,000, as part of its effort tackle the budget deficit.
But because most quangos operate at arms length from the government they are not covered by the cap - and the government can not force them to cut salaries either.
Some 156 employees are named in the Cabinet Office list.
Tony Fountain, chief executive of the Nuclear Decommissioning Authority, gets £369,999 a year and Lord Mogg, chairman of energy regulator Ofgem, £214,999.
That salary is for a three-day working week.
The heads of bodies such as the Medical Research Council, the Civil Aviation Authority, the Higher Education Funding Council for England, the Horserace Betting Levy Board and the Child Maintenance and Enforcement Commission are paid more than £200,000.
MI6 chief Sir John Sawers gets £169,999 and Jonathan Evans, director general of MI5, earns £159,999.
Andrew Dillon, chief executive of drugs regulator the National Institute for Health and Clinical Excellence (Nice), was shown to earn up to £184,999.
'More efficient'
Museum directors were also featured on the list, with the Tate's Sir Nicholas Serota taking home up to £164,999 and Neil MacGregor, of the British Museum, earns £179,999.
Dame Suzi Leather, who chairs the Charity Commission for England and Wales, gets £104,999.
The coalition government says it hopes to extend the openness drive to include - later this year - most senior civil servants and quango officials with annual salaries higher than £58,200.
Mr Maude, who also chairs the new Public Sector Transparency Board, said he believed publishing publicly-funded salaries would lead to "more efficient public sector organisations".
And he hinted that unless quangos became more financially accountable to ministers, Parliament and the public, their functions could be taken over by central government.
"We can't just have this half life, a world of bodies which exist in the public sector, financed by the taxpayer, with no, or very little, financial accountability, very little political accountability.
"There have got to be some seriously demanding reasons why a quango has to be independent and financial accountability is crucial. I think the effect of this transparency will drive pay restraint."