Khyra Ishaq starvation couple begin appeal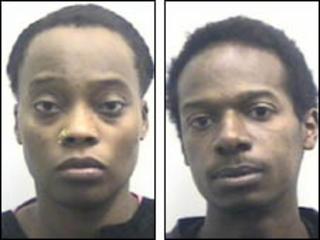 The mother and stepfather of a seven-year-old girl who starved to death have been given the go-ahead to appeal against their sentences.
Khyra Ishaq died after months of starvation at her home in Birmingham.
Angela Gordon, 35, and ex-partner Junaid Abuhamza, 31, were jailed in March for Khyra's manslaughter.
Gordon was sentenced to 15 years and Abuhamza was jailed indefinitely for the public's protection, with a minimum term of seven-and-a-half years.
Their full appeals will be heard by judges at the Court of Appeal in London at a date to be fixed.
They were jailed by Mr Justice Roderick Evans at Birmingham Crown Court.
Punishment regime
Gordon and Abuhamza later applied to the Court of Appeal for leave to challenge their sentences.
It was confirmed on Thursday that a judge has granted them permission after reviewing the papers in the case.
Both defendants, who were cleared of Khyra's murder, were also given concurrent sentences for child cruelty charges, which they had admitted, relating to five other children in their care and control.
Khyra died in May 2008 when her body succumbed to an infection after months of starvation at her home.
During the trial, jurors heard that Khyra was removed from school and subjected to a punishment regime which included standing outside in the cold or in front of a fan for long periods, having cold water poured over her and being beaten with a bamboo cane.
She and the five other children were deprived of food and prevented from entering the fully stocked kitchen by a bolt fixed out of their reach on the door.
By the time of her death, Khyra had lost about 40% of her body weight and was so thin that her body mass index could not be measured on any available chart.