New firm secures 15 Omni Television jobs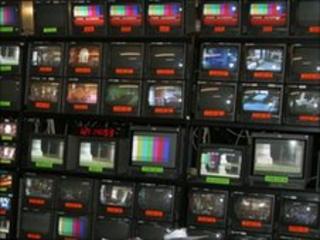 A new outside broadcast and studio facilities company has been set up in Cardiff securing 15 existing jobs.
Gwynedd-based TV facilities group Barcud Derwen went into liquidation last month, with administrators seeking buyers for its businesses.
Staff and assets from one of the subsidiaries, Omni Television in Cardiff, will now be retained by a new company, NEP Cymru OB Ltd.
Omni has provided live facilities at many major events in Wales.
NEP UK executive director Steve Jenkins said: "After the regrettable demise of the Barcud Derwen Group, NEP pursued the opportunity to put back into Wales a well-supported OB [outside broadcast] and studio facilities provider.
"The encouragement we received from key clients, staff and broadcasters for such a venture was amazing, and inspired us to work day and night to pull this deal off."
NEP Cymru OB will offer a 7,500sq ft studio, plus make-up rooms, production office and an audience capacity of up to 300, and an additional 400sq ft studio.
Tony Cahalane, NEP Cymru OB managing director and former head of Omni, said: "It is vitally important for us to remain as a Welsh broadcasting company and we are delighted we are now part of one of the biggest international OB operations."
NEP Broadcasting is an international provider of broadcasting services for live sports and entertainment events.