ADHD charity in Capel loses council grant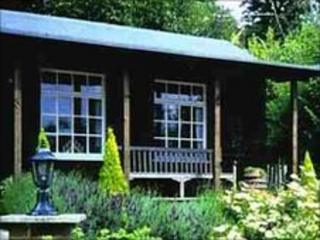 A charity which supports children with attention deficit hyperactivity disorder (ADHD) is to lose a paid worker because of funding cuts.
The Studio ADHD Centre, in Capel, near Dorking, Surrey, has been told Surrey County Council will no longer pay for its education adviser.
The £25,000 annual funding should have been paid until 2011, but is being cut from September this year.
The council said many tough financial decisions were having to be made.
The Studio was set up in December 1999 and relies on grants and donations to support 48 children and teenagers and their families from Kent, Surrey and Sussex.
It provides an activity programme, including the Duke of Edinburgh Award, and services to help clients cope with mainstream schooling.
'Excellent service'
The cash removed by the council comes from Surrey Children's Fund, which is losing its government funding in March 2011.
Director Nancy Williams said The Studio may no longer be able to help children with schooling.
"It is really short sighted," she said.
"We provide a highly cost-effective service. If we keep one child in mainstream school it saves approximately £30,000 per year for an alternative specialist place."
Surrey County Council said in a statement it recognised that The Studio had developed and delivered an excellent service.
But it added: "In the current financial climate, many tough decisions are having to be made in the interests of all our residents.
"Frontline services, such as child protection and helping children whose parents can't look after them, have to be our priority."