Boy to appeal against attempted rape conviction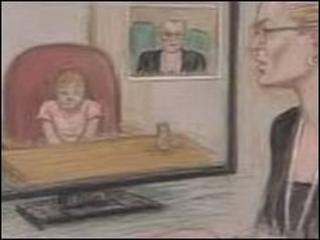 A primary school boy is appealing against his conviction for attempting to rape an eight-year-old girl in west London.
The boy, then aged 10, was found guilty in May along with another schoolboy after a trial at the Old Bailey.
The case is being fast-tracked because of the boy's age and an appeal hearing will be held on 27 July.
Both boys, who cannot be named, were cleared by the jury of rape charges but convicted of attempted rape.
The girl, who was attacked in a field near her home in October 2009, later told her mother what had happened.
Playing game
The court will decide whether the boy should be granted an appeal. If so, it is expected to be heard before the three judges during the same hearing.
The two boys, now both aged 11, were among the youngest defendants to stand trial for such a serious crime.
A judicial spokeswoman said no application for leave to appeal had yet been received from the second boy.
Both boys, who remain on bail, will be sentenced for the attempted rape in August.
Following their conviction the boys were ordered to register as sex offenders, although the judge said he was "not quite sure" how this applied to children of their age.
Mr Justice Saunders said the trial had been an "extremely difficult case".
Prosecutors told the trial that the boys had approached the girl when she was playing with a friend.
She was taken to a block of flats, a bin shed and a field by the pair.
The girl's mother told the court she had found her daughter with the boys near a field after another child said the boys were hurting her.
But barristers for the boys said they had only been playing a game like doctors and nurses.
When the child victim was cross-examined, she said she had lied to her mother about the incident because she had been "naughty" and was worried she would not get any sweets.