Manchester man jailed over fake gun terror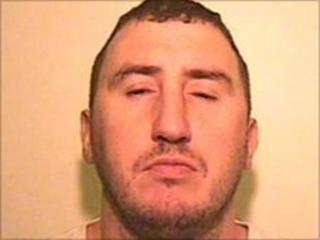 A man who brandished a fake gun during a disturbance at a south Manchester pub has been jailed for four years.
Shots from a real gun were also fired at the Hogshead pub in Didsbury on September 27 2008, which injured a customer, but the gunman fled.
Stephen Pattison, 34, of Hyde, pleaded guilty at Manchester Crown Court to possessing an imitation firearm with intent to cause fear of violence.
Police said he hit a man's head with the replica and waved it around.
After the sentence, police revealed that Pattison of Ferndale, had arrived with his brother at the pub on Wilmslow Road, which had been packed with people enjoying a night out.
After Pattison had struck a man around the head and waved his imitation firearm around the bar, shots were heard and customers panicked and tried to escape, police said
Moments later, a second man saw blood coming from his t-shirt and noticed two wounds to his abdomen, which required hospital treatment.
Det Sgt Andrew Kindness said: "If you put a replica gun next to a real one, it would be almost impossible to tell the difference unless you were a trained firearms expert, so it is easy to see why people in this pub were so frightened.
"Although Pattison did not fire a real gun, he did brandish an extremely convincing replica and no-one in that pub could have known it was a fake, so the distress he put these innocent people through means he deserves his prison sentence."