Haringey Council libelled Baby Peter social worker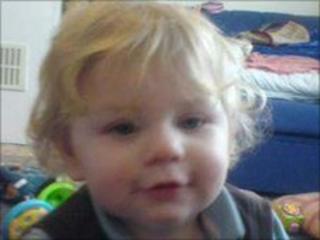 A social worker has accepted compensation from Haringey Council after the borough made false claims about her and the Baby Peter case.
In 2008 17-month-old Peter Connelly died in north London at the hands of his abusive family.
Social worker Sylvia Henry, who dealt with Peter before his death, was then libelled by Haringey Council on the authority's website.
The High Court in London awarded her undisclosed damages.
Haringey Council had claimed Ms Henry did not raise concerns about returning Baby Peter to his mother, Tracey Connelly, who was one of three people eventually convicted of causing or allowing his death.
But Ms Henry's solicitor James Heath told Mr Justice Eady: "The allegation that Ms Henry did not raise concerns regarding the return of Peter to his mother is false.
"Haringey Council is happy to confirm that, following an investigation of the role of its employees who dealt with Peter's case, the investigator found that Ms Henry had 'no case to answer'.
"She is not implicated in the mistakes which led to Peter's death."
'Spoke out'
Ms Henry met Baby Peter in December 2006 after he was taken to hospital with suspicious injuries.
Mr Heath said his client had wanted the toddler to be put in professional care and had even gone so far as to find a foster place for him.
He added that she had also spoken out against a proposal for him to return to his mother, but her attempt to secure a care order failed and he was returned to his family.
Ms Henry then had no further involvement with the case until he died from more than 50 injuries, including fractured ribs and a broken back.
Haringey Council made the statement on its website after Ms Henry's version of events was reported by the BBC Panorama programme and BBC News Online.
Haringey's lawyer Rupert Butler said the council apologised unreservedly for the hurt and upset caused to Ms Henry by misrepresenting her role in the case and had agreed to compensate her.