Diageo fills pension deficit with whisky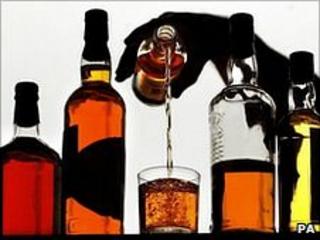 Drinks giant Diageo has revealed a plan to fill a massive hole in its pension fund with millions of pounds worth of maturing whisky.
The whisky barrels should generate an income for the pension fund of £25m a year over 15 years, at which point the barrels can be sold back to Diageo.
The sale price is expected to cover the remaining funding gap.
The scheme forms part of Diageo's 10-year plan to reduce its £862m pension fund deficit.
The maker of Bell's and Johnnie Walker also said it had transferred £197m into the pension fund, as previously agreed.
Diageo said the whisky being transferred into a "pension funding partnership" would be recently distilled and less than three years old.
It will be made up of the group's whisky from 27 distilleries in Scotland, such as Talisker, Lagavullin and Oban.