Funeral held of former Worcester MP Lord Walker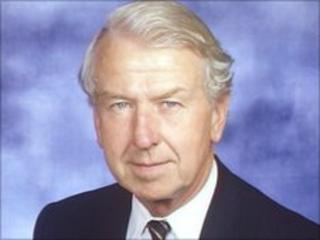 A private funeral has been held for the Conservative peer Lord Peter Walker of Worcester who died last week.
The former energy secretary and Welsh secretary had cancer and died aged 78 at the city's St Richard's Hospice.
His son Robin, became MP for Worcester in May and said he was attending the funeral on Tuesday morning.
Lord Walker served under the governments of both Edward Heath and Margaret Thatcher and was MP for Worcester between 1961 and 1999.
He was Environment Secretary and Trade and Industry Secretary under Edward Heath and Energy and Welsh Secretary when Margaret Thatcher was in power.
A memorial service is expected to be held for him at a later date.
The Prime Minister told the House of Commons on June 23 that Lord Walker was a "pioneering reformer". The Home Secretary Theresa May also paid tribute to him.