Yorkshire Forward development agency outlines cuts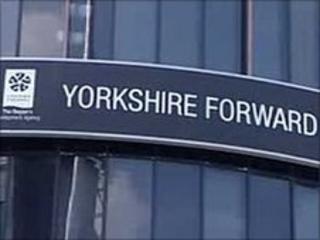 More than 100 projects worth £40m are to be delayed or cancelled as a result of the closure of Yorkshire Forward.
The body is among nine regional development agencies (RDAs) in England being abolished by the new government.
A £1.4m scheme to provide retraining for manufacturing workers facing redundancy is among those being cut.
Others include £750,000 for events to address negative views of Yorkshire and a £1.2m project offering small loans to firms in deprived areas.
Funding being deferred includes £938,000 to increase the attractiveness of Rotherham town centre, £800,000 to redevelop the Scarborough Spa and £1.3m towards the construction of Bradford's City Park.
An agency spokesman said: "Yorkshire Forward is now working with partners across Yorkshire and Humber to ensure that these proposed outline cuts are discussed and agreed over the coming weeks.
"This will involve both delaying work and stopping some schemes and initiatives altogether.
"In some cases, where funds have already been committed, Yorkshire Forward will need to investigate existing contractual commitments."
RDAs are to be replaced by Local Enterprise Partnerships in a process that will begin with a White Paper, to be published later in the summer.
In its June budget, the government said replacing the agencies was aimed at "improved co-ordination" of investment in the economy.