Exeter council wants comments on city design guide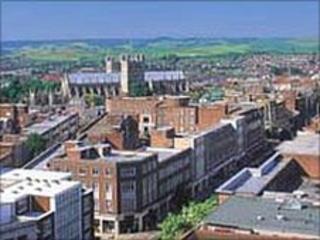 Exeter residents and businesses are being invited to give their opinion on a design guide for city developments.
Exeter City Council wants people to comment on the information included in the draft version of the Residential Design Guide.
The guide will provide information to developers about sustainability, street design, car parking and amenities.
The council said good quality design benefited the whole community.
Residents can comment on the guide until 4 August at the Customer Service Centre or on the council website.