Minister considering charge to view planning files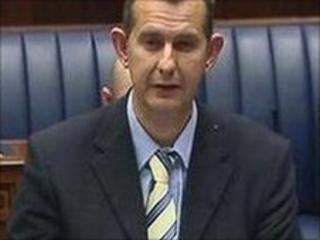 The NI Environment Minister has said he is considering charging the public to view planning files.
Edwin Poots told his Stormont committee on Thursday that it was purely a budgetary issue. The fee could be set at about £10 or £15.
Mr Poots said he had not made any final decisions but planning fees structures were being looked at as part of the reform process.
However, the plan was criticised by the SDLP's John Dallat.
At the moment, members of the public can view any planning file free of charge.
After the committee meeting, Mr Dallat said that while it was commendable the minister was looking at ways to save money "he should remember that planning is about much more than money".
He said that "making people pay to view open files is another effort to erode democracy".
"It is not always developers that view open planning files as the minister suggested.
"It is often individuals in neighbourhoods concerned about developments proposed next door," Mr Dallat said.
At the meeting, Mr Poots said: "We are also looking at potentially charging for the open file policy."
Mr Poots said the fee would be modest but would generate a bit more income.
He said: "This is purely a budgetary issue. The finance isn't there.
"And the staff is costing us around £800,000 a month to keep those extra staff in place," he said.